I have been following Joe Mason since I met him at a work event a few years back. He was part of a really cool lighting company called Namuh and is now apart of Revolution Design House. He just released the coolest planter! I love the modern look of this box car planter. I love the wood, the sharp angles, the pops of color ( I especially love the robin egg blue) and that you can put succulents in it! Perfect for Earth Day! What do you think of it?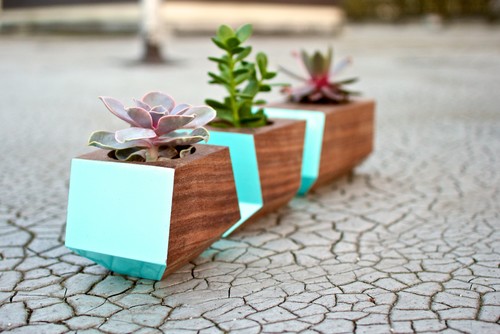 Image Via Houzzz.com
Above images via their facebook
This piece is so new it's not even on their website yet, but you can order through Houzzz!